Proud Family Tradition
Nestled in the beautiful coast range of NW Oregon, our family has been raising noble fir Christmas trees for over 30 years.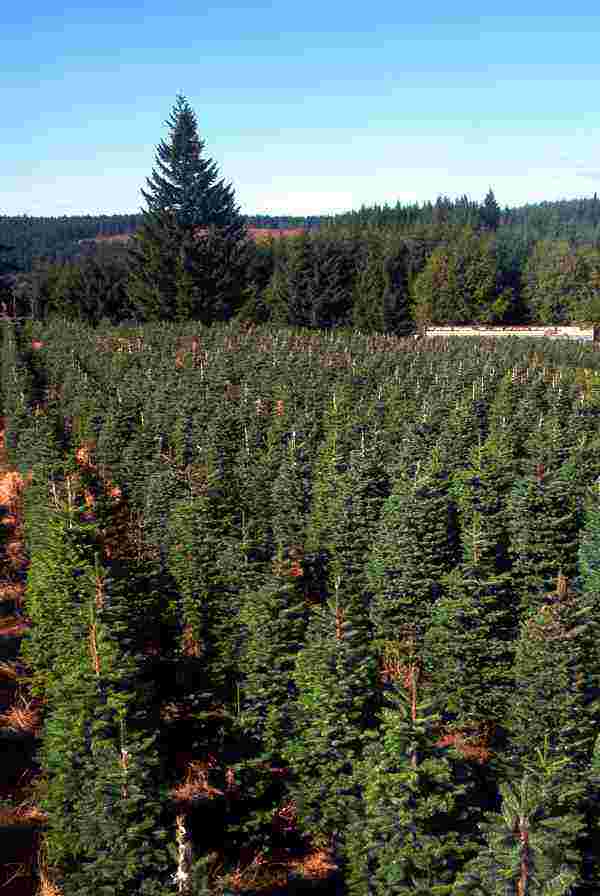 Specializing in wholesale shipments to both retail lots and wholesale brokers, our trees have been broadly dispersed in homes not only in the U.S. but in all corners of the world. It has even been our honor to grace the Oregon State Capitol Building during the holiday season with some of our finest trees.


Sky Ranch Tree Farm, Growing Family trees for Family Holiday's, Sky Ranch Tree Farm, Sky, Ranch, Farm, Christmas, trees, holidays, Christmas, trees, tree, Find the Perfect Christmas Tree, Tree Finder, agriculture, cultivation, christmas tree production, national, deer, reindeer, balsam fir, colorado blue spruce, canaan fir, concolor fir, white fir, douglas fir, eastern redcedar, eastern white pine, fraser fir, grand fir, leyland cypress, noble fir, norway spruce, scotch pine, virginia pine, white spruce, pine, fir, needle, wreath, plant, farm, christmas tree farm, plantation, planting, trimming, decoration, earth day, real, tour, school field trip, kids, children, education, teachers, teaching, national christmas tree association, christmas tree association, selection, care, history, characteristics, sources, games, activities, grower, farmer, producer, lots, harvesting, ncta, names, sales, white house christmas tree, holiday fire safety, fire safety, holiday, traditions, smell, aroma, types, species, facts, statistics, Find out all about Christmas Trees, Oregon christmas tree farms, real Christmas trees, choose and cut, Oregon Family Christmas Trees, Portland, Aloha, Hillsboro, Forest Grove, North Plains, Cornelius, Beaverton, Tigard, Sherwood, Eugene, Stafford, Banks, Oregon Cut, Santa, elf, elfs, Santaclaus, rudolf, red nosed reindeer, mail, online shoppingelves, Mrs. Clause, Dear Santa, Kids, Families, Pictures, Holiday, Elves, Santa, largest, Christmas Around the World, Oregon Business, Visitor information, local oregon links, Events calendar, History, Living, Bed, Breakfast, Vacation, northwest, pacific, Searching for the perfect Oregon Christmas Tree? Make it a special holiday experience with your family as you make a day of looking for your Christmas tree! Sleigh rides, cocoa, flocking, wreaths and more, wholesale christmas tree farms, wholesale Christmas trees, real Christmas trees, Christmas tree, trees, x-mas, wholesale, sales, dealer, wreath, wreaths, decoration, outlet, tree farm, fir, balsam, balsum, fraser, Fraser, frasier, x-mas, treefarm, cut-your-own, cut, Frasier, frazer, ballsam, seasonal, decorations, decor, wholesale distribution and cut your own x-mas tree farm sales





Phone:
503-647-2560
Fax:
503-690-1280
please call after faxing